Keyboard Split
One MIDI Keyboard can play two instruments at the same time. It is easy to split it into two parts and assign different MIDI Channel for the right part and then set a different musical instrument to the secondary channel in the DAW.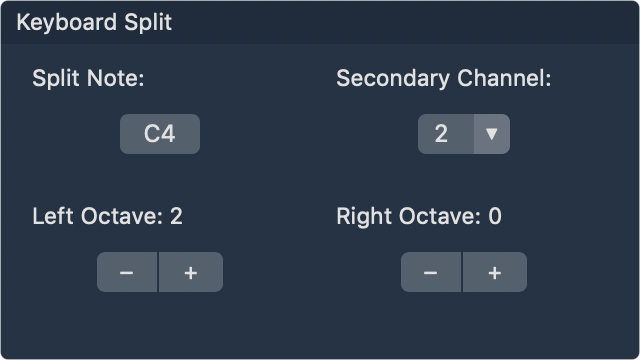 Description
Keyboard Split module splits MIDI Controller's keyboard into two parts. Each plays a different instrument by sending notes to different MIDI Channels.
Split Note defines the boundary between the left and right parts of the keyboard.
Secondary Channel is the MIDI Channel to which send the notes from the right part of the keyboard.
Left Octave and Right Octave specify the octave shift for the corresponding half of the keyboard.