Volca FM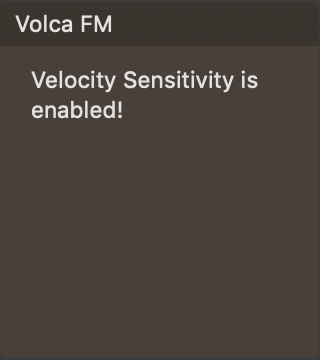 Description
Volca FM is a hardware-specific module made to extend the capabilities of a Korg Volca FM synthesizer. If you play on the external MIDI keyboard, the Volca FM device ignores the velocity of the notes by default. This module brings Velocity Sensitivity to your performance.
There are no parameters to set up in this module. Just add it and play. You might want to add a Channel Remap module and select its Output Channel to the Volca's receiving channel.
---
*Korg and Volca FM are trademarks of Korg Inc.