MIDI Clock Is Missing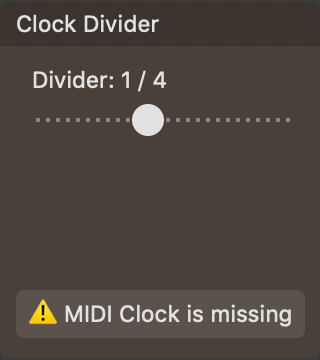 Description
This message means that the module expects to receive MIDI Beat Clock messages along with other MIDI messages to do its job. If that's not the case, the module will display a warning.
Typical sources for a MIDI Beat Clock messages would be:
A hardware device with a built-in MIDI Clock. Just don't forget to press the Play button on it.
An external MIDI Clock in a DAW software.
A Beat Clock module.